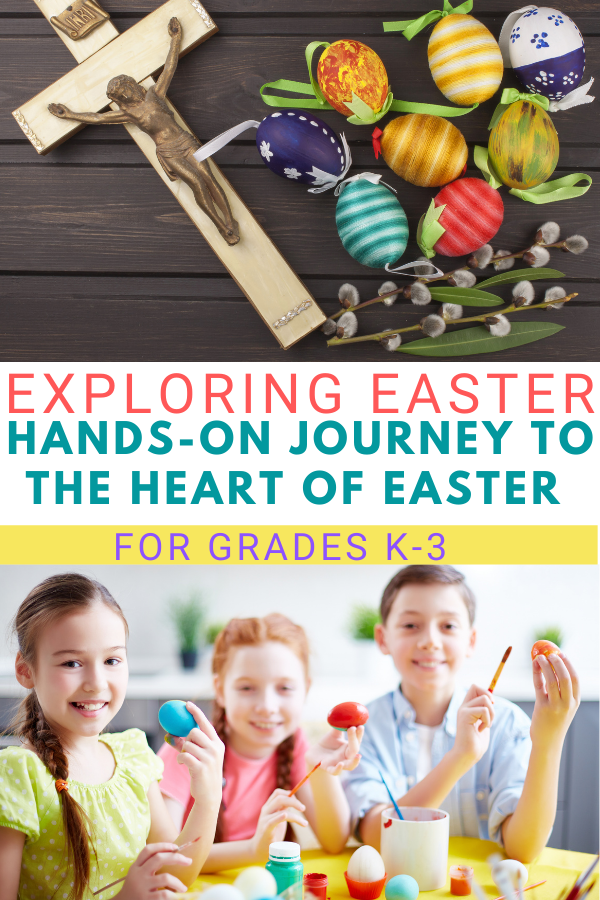 Hippity, hoppity, Easter's on it's way! It's true, Easter is coming right up- but Easter is about a whole lot more than a bunny, eggs, and chocolate! It's about the death and resurrection of our Lord and Savior, Jesus Christ. If you're looking for a fun and engaging way for your child to learn all about the true reason we celebrate Easter, this study is for you!
This hands-on unit study includes:
Learn & Explore: with 7 engaging and educational videos, your child will all about the true meaning of Easter, Palm Sunday, The Last Supper, Jesus' Sacrifice, History of the Easter egg, Easter Around the World, and some cool fun facts about Easter.
Fun & Creative: your child will complete Christian Easter-themed art projects, science experiments, and games.
Watch & Listen: with Christian Easter-themed songs and a full-length Easter movie perfect for reinforcing the true celebration for Easter.
Snack Time: 6 delicious Easter-themed snack recipes
Research & Recall: 7-page The Journey Through Easter printable worksheet pack
Exploring Easter Escape Challenge- a fun, interactive digital escape room activity
Suggestions for structure of study and study planning sheets are included!
This study was created for children in grades K-3. It can be adapted for use with multiple ages and it gives the parent the flexibility to pick and choose which activities are completed to match the child's age/ability.
Purchase once and receive lifetime access to all study materials.